The Scholarship was established in 2018 in memory of Evan Thomas as a result of generous donations made in Evan's name by several companies and individuals actively involved in Saskatchewan's uranium mining industry, which included uranium explorers and developers, financial institutions, investment bankers, brokers, mining analysts, geologists, and corporate legal counsels.
As a result of their generosity, over $109,000 was raised for the Scholarship.
The Scholarship Committee would like to thank our donors.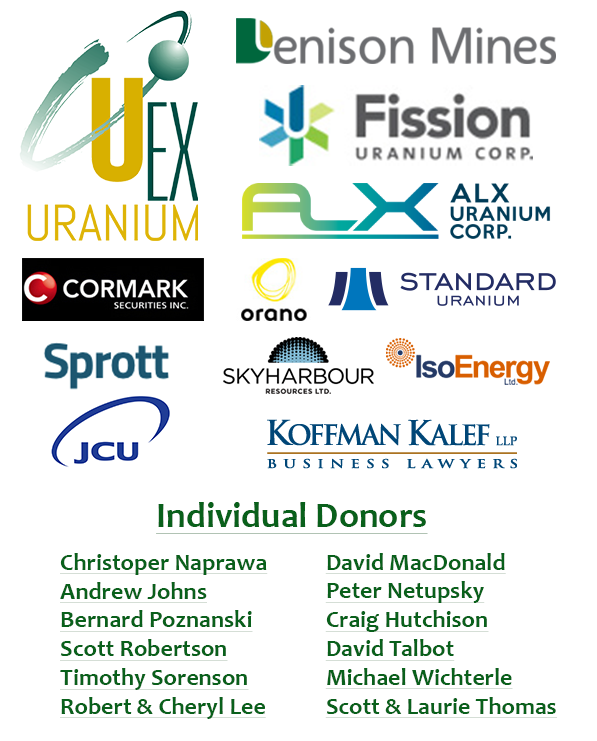 If you would like to donate to the Evan Thomas Memorial Scholarship to help grow our annual award, please follow this link to the Saskatoon Community Foundation donation website page at: