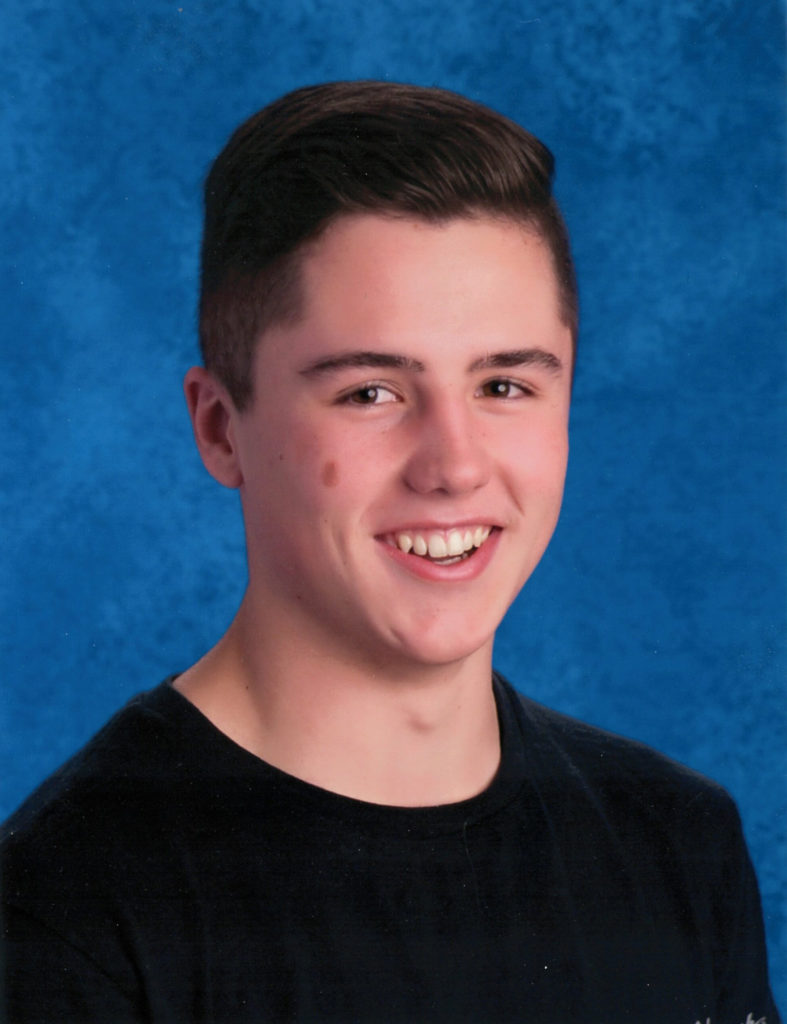 Evan Thomas was a bright young man with an engaging smile and a generous heart. He was a fantastic athlete and an even better student. He played a lot of baseball and hockey. Evan loved his teammates, quality time with them was a direct line to his heart. Many of Evan's friends and family believe that he played sports more for the love of being amongst his teammates than for the sport itself, although Evan was noted for being an exceptional competitor and team leader.
He played baseball with the Saskatoon Blue Jays and went to the Canadian National Finals in 2014 where he was a gold glove award winner at second base. He was picked in the Bantam hockey draft by the Kootenay Ice of the WHL and signed with them in September of 2017, but returned to play with the Humboldt Broncos of the SJHL that same month.
Evan was a prolific learner and excelled in academics. Evan won the Vanier Collegiate Science award in Grade 11 for the highest mark in the school. Evan attended Vanier Collegiate in Moose Jaw while playing for the Moose Jaw Midget "AAA" Generals in 2016 and 2017, and attended Centennial Collegiate in Saskatoon where he graduated in June 2017. Evan was tragically killed in a horrific bus accident on April 6, 2018 on his way to play hockey with his Broncos teammates. Sixteen lives were taken that day. If there is some comfort for him in this tragedy, it will come from the fact that he died amongst teammates he loved.
Evan's Teams